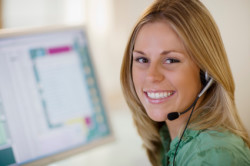 Do you need expert tax consultants to guide you through difficult tax problems? Turn to Acello Tax Resolution Group. We're Pittsburgh's answer to your tax issues, bringing together quality workmanship from knowledgeable professionals with fast turnarounds to help you see a swift end to the troubles you're having. We're available to assist with back taxes, IRS audits, tax penalties, tax settlements, and much more. We're pleased to provide answers to both individual and business tax problems, and no issue is too large or too small for our tax help pros to tackle. If you're ready to take control of your tax woes, give us a call today! 
Tax Resolution Services
Tax Audit Representation
State and Federal Tax Needs
Quality Workmanship
Quick Response Times
Acello Tax Resolution Group is pleased to provide tax resolution services throughout the greater Pittsburgh area. Contact us if you live or own a business in Monroeville, Mt. Lebanon, Clairton, McKeesport, Bethel Park, Penn Hills, McCandless, Ross Township, or anywhere else in the surrounding region. We're intimately familiar with the tax issues that Pittsburgh-area taxpayers can face, and we promise to provide customized tax assistance that will bring you effective results.
Our team of tax consultants has what it takes to solve almost every tax problem you can experience. We're able to connect you with tax attorneys, CPAs, and enrolled agents who can provide the precise tax services you need to tackle your particular issues. From ending payroll tax penalty situations to securing tax settlements to helping out with audits by the IRS, our network has the trained professionals and effective solutions you need. Acello Tax Resolution Group wants to be your best and only choice for tax help in Pittsburgh, and that means making sure we can meet each and every back tax help need you have.
Want to learn more about what Acello Tax Resolution Group can do for you? Don't delay in scheduling your initial consultation with a member of our tax assistance network! Whether you're calling regarding individual or business tax problems, you'll benefit from having our knowledge and experience on your side. Put us to work for you, and look forward to enjoying tax relief!